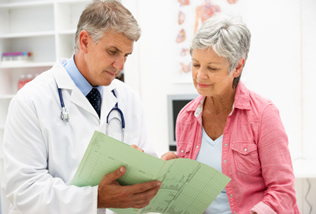 Faxed Results
Lab results will be faxed to the ordering physician and home health agency (when applicable). Additional accounts such as pharmacies and other attending physicians may be added to orders to receive results .
Accounts may customize their fax options to receive final results, partial results, critical results or receive all three.
Submit an inquiry if you would like to update your account's faxing options.
Final Reports
Results will be faxed once all tests on the order have been completed. Final reports will indicate that all tests have been completed.
Accounts may also choose to receive final reports via USPS Mail.
Partial Results
Some lab orders may have tests that have a longer turn around time then others (i.e. Cultures, Vitamin D). Instead of waiting for all tests to be completed, Apex will send a fax with those that have been completed at the end of each day.
Critical Results
Critical lab results may be faxed as soon as they are available allowing for providers to get a head start on critical patient care. Once all tests have been completed and the values have been called in, they will also receive a final report.