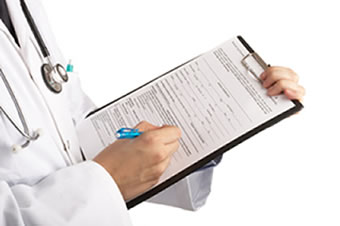 Help with ICD-10 Codes
Apex requires diagnosis codes for all Medicare orders.
The tests listed in our "Search For A valid Code By Test" are Medicare Limited Coverage tests. The search is to be used as a guide to determine if the test is reimbursable by Medicare based on the patient's symptoms or medical condition and if a ABN is necessary.
Diagnosis codes are still required for tests that are not designated as LCT's (Limited Coverage Tests), however they are not limited to a specific diagnosis.
To prevent unnecessary delays in testing, please remember to include a valid diagnosis on all Medicare orders. Use our searches under the Help With ICD-10 tab to assist in properly coding a patients diagnosis. Apex will only submit diagnosis information provided to us by the ordering provider.
Enter a valid ICD-9 Code and convert to an ICD-10 Code.
Note: Conversions are based on CMS's issued General Equivalent Mapping Guide and is for reference only. Only 1 to 1 matches will be displayed here according to the GEM Mapping Guide.
Apex has compiled a list of our most commonly used diagnosis codes and their ICD-9 to ICD-10 conversions based on CMS's General Equivalent Mapping Guide.
Search valid codes for Medicare Limited Coverage Tests (LCT's) to determine if a test is reimbursable by Medicare.
Not sure of a code? Enter a diagnosis and translate into an ICD-9/ICD-10 code.
Select a test then enter a code to see if it is valid for a given test.